Web Design Services in Hampshire
Award-winning Websites
Expertly crafted websites, created by people that go above and beyond every time to help your business get the best results.
We're rated great on Trustpilot by our customers
Our web design services
Expertly created websites, created by people that go above and beyond every time to help your business get the best results it possibly can.
Brochure Websites
We specialise in creating stunning, lightning-fast, and seamless websites using the world's most reliable platforms. With almost two decades of industry experience under our belt. We design your website from the ground up, fully bespoke, based on your requirements.
Ecommerce Websites
As one of the south's best integrated ecommerce website developers, we can design, develop and maintain your ecommerce website. We can integrate your website in to the most popular third-party apps including Ebay®, Amazon®, Post Office®, DPD®, PayPal® and more.
WordPress Websites
We build great-looking, long-lasting websites based on the worlds most popular platform WordPress. WordPress allows us to meet your requirements while keeping costs down by utilising a variety of popular plugins and themes. No matter your requirements, we can help.
Websites that work
By having a website that is optimised to get you found and impress those who find you, you can be ready for business – whatever the weather. We design innovative and eye-catching websites that work. Websites that are designed to engage and motivate the user to take action. Websites that are designed and built to last.
We are a Hampshire-based web design agency that champions simple, user-driven experiences that make reaching out to your business a no-brainer.
Benefits of our website design
Bespoke design
All our websites are designed to your requirements. We design your website with your needs and customers in mind, ensuring it looks great for years to come.
SEO optimised
Our websites are fully SEO optimised and aimed to help your business grow across Google, Bing and other search engines with our tailored SEO services.
Content writing
Our talented team of content writers can work with you to write all content for your website. We research, plan and execute a content plan for your new website.
Fully responsive
Mobile-first web design is key to your businesses success online. Your website will look great across all devices including mobiles, tablets and laptops
24/7 technical support
All our customers get access to our dedicated customer support. We also offer 24/7 reactive support for customers that need extra support.
Manage your website
With a website from Find Digital, you can manage your website yourself. Manage content, imagery and custom features easily with our content manager.
GDPR Ready
All websites we design are fully compliant with GDPR regulations. We work with you to ensure compliance is met, giving you peace of mind.
Free SSL Certificate
Every website from Find Digital receives a free SSL certificate worth £65 per year when the website is hosted with us, keeping your site safe and secure.
Free Domain Name
When you have a website designed by our experts, we'll register a .co.uk or .com domain, free of charge up to the value of £15 on our chosen platform.
Responsive website design
Your website needs to be responsive. With over 50% of your website visitors now using a mobile device, it has never been more critical.
It's essential that your users have a consistent experience with your website no matter what device they use. As a web design agency, we carefully consider how designs look and how easy and intuitive they are to navigate
on the myriad of devices available.
Designing a website for the end user
A great website is engaging, user-friendly, and tailored to your target audience. The user's experience determines whether they become a paying customer. Every design choice you make impacts how users engage with your site. It's crucial to provide the right information for informed decisions and use effective calls to action to guide users towards key goals.
Our team of web designers prioritizes user satisfaction, offering expert guidance on the best features and creating designs that prioritize smooth navigation to maximize conversions.
Content management
Managing your website couldn't be easier with Find Digital. All websites we design have the option to have an easy-to-use, fast and secure content management dashboard. This is where you can manage your website from changing text and images to creating new pages.
Powered by WordPress, our websites offer a cost-effective long-term approach to managing your website. Our team will work with you from the start to ensure you understand and know how to manage your website after its launch.
Case Studies
Explore the most recent projects we've worked on with our clients.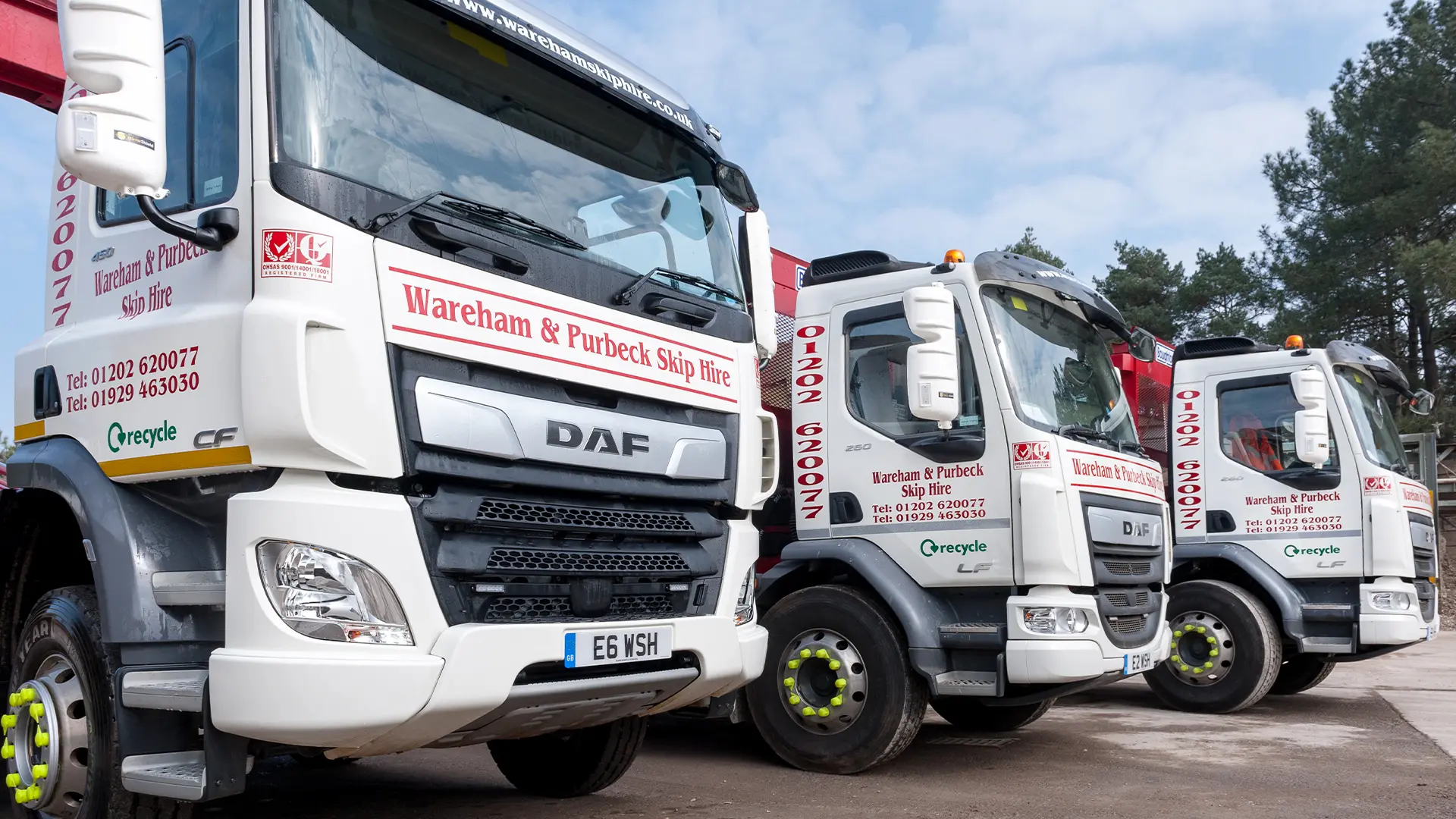 Case Study
Wareham & Purbeck Skip Hire
Bringing Dorset's most loved skip hire business in to the 21st century with a new responsive website.
Read case study
Case Study
Quantal
Powering next generation cloud hosting with a powerful, lead focused website design and modern rebrand.
Read case study
Recent review
As a new business owner, I have found the experience with Find Digital very friendly and helpful. Liam has a great telephone manner and is always happy to help no matter what the query or how simple the edit request is.
Why choose us?
We're a local digital agency providing web design services across Hampshire and the surrounding areas. We take pride in the websites we design, giving our best to every project worked on.
Fair pricing
We know that keeping costs low and quality high is at the heart of your business. We strive to provide our web design services at a fair and affordable rate for all businesses.
No hidden fees
Unlike a lot of digital agencies in Hampshire, we're set on being transparent and honest. We let you know of any costs upfront, ensuring you know what your paying for in advance.
Dedicated support
Our web design team is on hand to help you and your Hampshire business, whenever it needs it. Whether its via phone, email or in-person, we are here and ready to help.
How much does a website cost?
The cost of a website can vary widely depending on several factors, including the complexity of the design, the features and functionality you want, and the third-party integrations you need. Our website design services at Find Digital generally start from approximately £899 but we have designed and built lower cost websites for many clients. The best way to know how much your website will cost is to contact us and request a quote.
How long does it take for my website to be complete?
The time it takes to complete and launch your website design can vary but as a general guideline, we look at having your website ready to launch within 3 months of accepting a quote from us. This does depend on response times, technical requirements and the size of the website in question, so it's always best to get a quote and we'll let you know how long it will take.
What sets Find Digital apart, and why should I choose your agency for my digital needs?
There are several reasons why hiring Find Digital can be advantageous for your business. Firstly, our agency brings a wealth of experience and expertise in digital marketing, IT support and more. We have a proven track record of delivering successful projects and achieving tangible results for our clients. Our team comprises skilled professionals who stay updated on the latest industry trends and best practices, ensuring that your business benefits from cutting-edge strategies. We are dedicated to understanding your unique goals and tailoring our services to meet your specific needs. By partnering with us, you gain access to a trusted digital agency partner who is committed to your success and growth.
What types of businesses do Find Digital work with?
Find Digital is open to all businesses, no matter their size. We're very lucky to work with a wide range of businesses that are fully flourishing or just starting out. It's this diversity of our portfolio that makes us a seasoned, reliable and forward-thinking digital agency.
Let's work together
We'd love to have a chat about how we can help. Fill out the form and a specialist will get back to you shortly.
"*" indicates required fields