Wareham & Purbeck Skip Hire
The challenge
Wareham and Purbeck Skip Hire, a reputable waste management company, faced a significant challenge with their outdated website. The existing website was clunky, unresponsive, and failed to represent the company's professional image effectively. This proved to be a substantial obstacle in attracting new customers through the website.
As the industry became increasingly competitive and rival companies launched more modern and visually appealing websites, Wareham and Purbeck Skip Hire recognized the urgent need for a website overhaul.
The solution
To address these challenges and rejuvenate Wareham and Purbeck Skip Hire's online presence, our design team embarked on a comprehensive solution. We developed a fully responsive website that adapted seamlessly to various screen sizes, ensuring a consistent and user-friendly experience across all devices.
Alongside the website redesign, our team initiated an ongoing SEO strategy. We conducted keyword research, optimized on-page content, and focused on building authoritative backlinks to improve the website's visibility on search engines.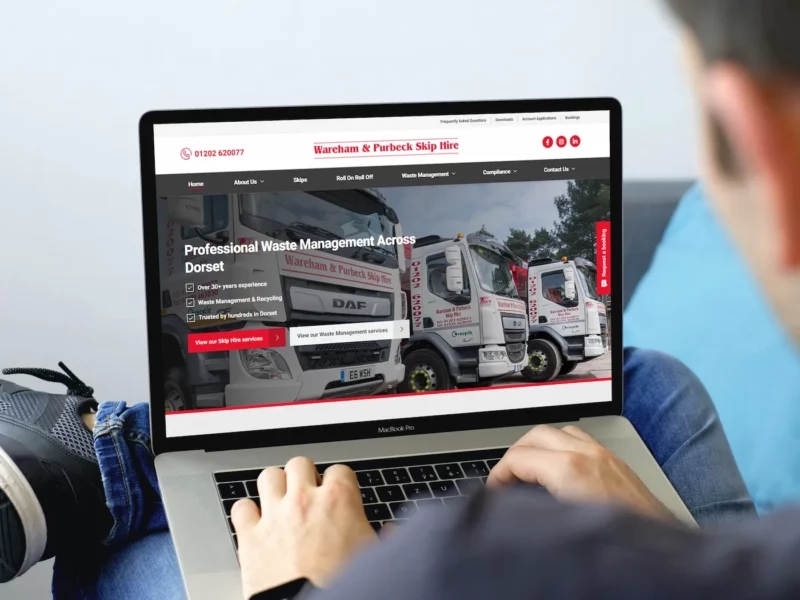 The results
The collaboration between Wareham and Purbeck Skip Hire and our design team yielded impressive outcomes. Firstly, the new responsive design significantly improved user engagement metrics. Bounce rates decreased, while average time spent on the website increased, indicating that visitors were finding the content relevant and engaging. Secondly, the visually striking design aligned with the company's brand and fleet of waste management vehicles, projecting a more professional and trustworthy image. This shift positively impacted user perceptions and contributed to building brand loyalty.
Lastly, the implementation of ongoing SEO strategies led to a notable increase in organic search enquiries. The website began ranking higher on relevant search engine results pages, resulting in a steady stream of potential customers discovering and reaching out to Wareham and Purbeck Skip Hire.
Explore more case studies
Wareham Skip Hire
Bringing Dorset's most loved skip hire business in to the 21st century with a new responsive website.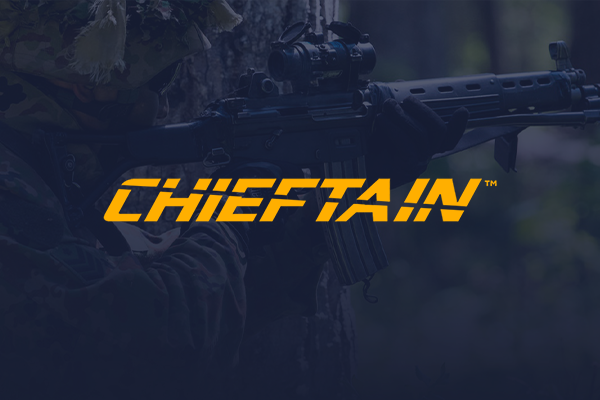 Cheiftain Airsoft
Levelling up Chieftain Airsoft's website, bringing seamless event bookings and captivating imagery to their brand.
Quantal
Powering next generation cloud hosting with a powerful, lead focused website design and modern rebrand.