Pay Per Click
Maximise your marketing budgets with optimised and tracked ads through Google and Bing. As Google Ads and Bing Ads experts, we can help rocket your investment returns.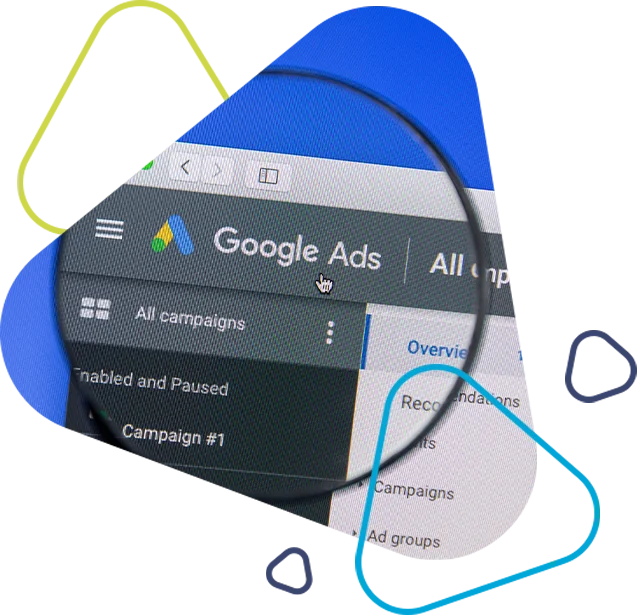 We're rated great on Trustpilot by our customers
Our PPC services
Professional PPC strategies that propel your business into success, expertly planned by our in-house PPC team.
PPC audits
Our PPC audits don't only highlight key opportunities for improvement, but we also provide a scale of how much we think your performance could be improved with our help.
PPC consultancy
Work with an experienced paid media specialist to enhance, grow and even create your own in-house PPC team. We support businesses of all sizes with their PPC requirements.
PPC management
We manage all your PPC campaigns, from Google Ads and Facebook Ads to Microsoft Ads and Amazon Ads. Our origins came from PPC and we take pride in the paid advertising services we offer.
National PPC Agency
Our mission is to always go above and beyond to enhance our clients' performance with a wide array of dedicated paid advertising services. Currently, we excel at managing client accounts across major platforms like Google Ads, Facebook Ads, and Microsoft Ads.
Feel free to reach out to us with any questions or concerns. We're here to support you every step of the way. Let's work together to take your business to new heights.
Benefits of our PPC services
No long contracts
We don't believe in long contracts that tie you in forever. That's why all our PPC services, no matter your requirements, are either fixed for 12 months or rolling agreements.
No minimum spend
There is no minimum spend when you use Find Digital for your PPC requirements. Whether you want to spend $100 with Google Ads or $1000 with Facebook Ads, we can help.
Fixed fee management
We work on a fixed fee management policy so you know what your paying for, when using us for PPC. There are no hidden fees or early exit fees, just simple fixed pricing that works for you.
Dedicated manager
As a client, you will have your own dedicated account manager who works with you to ensure your ads strategy works, outperforms competitors and perform to the best of their ability.
Improved conversions
As your PPC managers, our primary aim is to ensure your ads perform well. Find Digital have a track record in improving performance and increase sales through your PPC campaigns.
Your dedicated PPC agency
Our team consists of PPC-only experts with a demonstrable track record of success. As a pre-requisite, we require all team members to have a minimum of five years experience in PPC-only roles and we recruit on an attitude-over-skillset basis.
As a result, we are confident in our ability to deliver market-leading results from our services and guarantee excellent, clear and consistent communication for clients throughout the process.
Cost-effective paid search services
One of the main benefits of our efficient PPC services is the potential for substantial cost savings. By entrusting your PPC management to us, you avoid the expenses associated with hiring in-house PPC specialists, investing in PPC tools, and acquiring software licenses.
Our adaptable pricing structures guarantee that you pay solely for the PPC services you require, leading to decreased overhead expenses and enhanced budget allocation.

What is PPC (Pay Per Click) advertising?
PPC advertising is a digital marketing model in which advertisers pay a fee each time their ad is clicked. It's a way to buy visits to your site, rather than earning those visits organically.
In a PPC campaign, advertisers bid on keywords relevant to their business. When a user searches for those keywords, their ad may appear on search engines or websites. Advertisers pay only when their ad is clicked.
PPC ads can appear on search engines like Google, Bing, and Yahoo, as well as on social media platforms like Facebook, Instagram, Twitter, and LinkedIn. They can also show up on various websites within display networks.

Is PPC suitable for all businesses?
PPC can benefit a wide range of businesses, but its effectiveness depends on factors like industry, target audience, and competition. It's essential to assess if it aligns with your goals.