Technical SEO Services in Hampshire
Ensure Your Website Operates Smoothly
Our team of technical SEO experts have the technical know-how required to enhance your website's potential.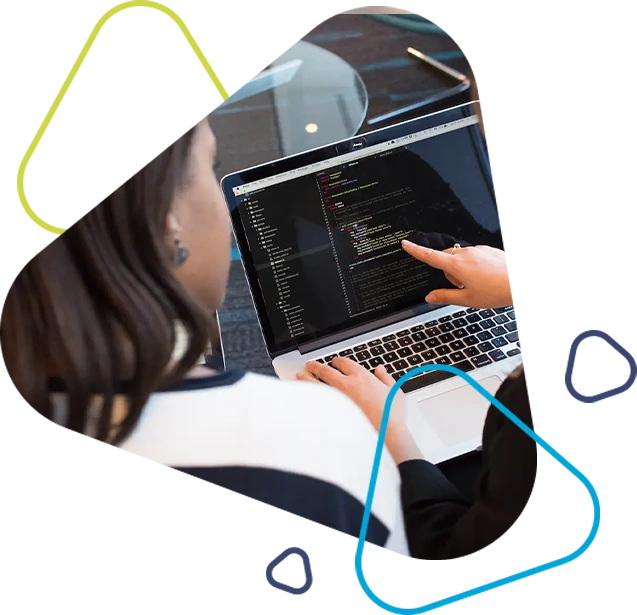 We're rated great on Trustpilot by our customers
Our technical SEO services
We take the confusion our of technical SEO, making light work of any problems your website faces.
Regular Technical SEO Audits
We provide both one-time, comprehensive technical SEO audits and ongoing technical SEO audits as part of our SEO retention services. These technical SEO audits guarantee that your website maintains its technical integrity and remains highly visible in organic search results. Our audit methodology involves the utilization of various top-tier industry tools, coupled with manual evaluations and implementations by our team of SEO professionals and developers.
Website Migration Projects
Whether you're overseeing the migration independently or collaborating with another partner for your web development, we can assist as your technical SEO ally. Our role involves defining the project scope, conducting audits, and establishing all essential pre-migration prerequisites to ensure a smooth transition with all necessary measures firmly in place for success.
Ecommerce auditing
Ecommerce websites present a unique set of challenges for technical SEO, setting them apart from standard websites. Firstly, due to their substantial size, these websites demand sophisticated crawling tools to ensure comprehensive analysis. Secondly, the dynamic nature of ecommerce sites necessitates continuous technical SEO monitoring as an integral component of the overall strategy.
International Website Auditing
An international website entails distinct technical prerequisites when compared to a site designed for a single country. Such websites must be meticulously fine-tuned to ensure search engines can accurately recognize the displayed country and language. Technical SEO for international websites should take into account aspects like Hreflangs and canonicalization, and we will ensure their proper implementation.
Technical SEO agency
Technical SEO should be a central pillar of every SEO strategy. It's essential to guarantee the ongoing visibility and competitiveness of your website in search results. Vigilantly managing the technical aspects of your site ensures that errors are detected early, performance is boosted, and user-friendliness is enhanced.
Our team of technical SEO specialists, combined with our in-house design and development experts, possess the necessary technical expertise to unlock your website's full potential. We are adept at spotting problems and swiftly identifying areas for enhancement.
Our technical SEO services include
Crawlability & Indexability
Our top priority is to ensure your website can be efficiently crawled and indexed. From addressing crawl equity issues and fixing broken XML sitemaps to resolving no-indexing errors, we conduct a thorough analysis to identify and provide effective solutions.
Core Web Vitals
Core Web Vitals encompass a set of Google metrics that gauge various aspects of the user experience, including how fast pages load, their responsiveness, and visual stability. We evaluate your current Core Web Vitals performance and explore ways to enhance them.
Site Architecture & Linking
The significance of your website's URL structure, hierarchy, and page relationships goes beyond what you might realize. We examine how your website is interconnected and pinpoint areas where improvements can be implemented.
Security & Compliance
Is your website utilizing HTTPS, and does it comply with GDPR standards? We offer guidance on the necessary steps to ensure your online presence remains secure and compliant.
Site Errors
Errors like 404 not found, server issues, broken links, redirect loops, and redirect chains can significantly impact both your user experience (UX) and organic visibility.
Schema / Structured Data
Are you making the most of structured data and rich snippets? If not, we'll provide recommendations and incorporate valuable schema and structured data onto your website.
JavaScript SEO
Content injected onto a site via JavaScript must be optimized for Google's crawling, rendering, and indexing processes. We identify and address any issues that could hinder discoverability or user experience.
On-page SEO
We assess and optimize your site's URLs, titles, metadata, headings, and content to align with current best practices in SEO.
Mobile Usability
While your website may pass Google's mobile-friendliness test, we uncover issues that may go unnoticed by crawlers, such as truncated tables, malfunctioning menus, and distorted images.
Does my website need technical SEO?
Technical SEO is a crucial aspect of optimizing your online presence for search engines. It involves optimizing the technical elements of your website, such as site speed, mobile-friendliness, URL structure, schema markup, and more. These optimizations ensure that search engines can crawl, index, and rank your website effectively.
Whether you're a business, blogger, or any entity with an online presence, investing in technical SEO is essential to ensure your website is performing well in the competitive online landscape.
Why work with a Technical SEO agency?
Whether it's due to outdated information, taking shortcuts, hidden errors, or even minor oversights, poor technical SEO can significantly affect your overall search visibility.
By teaming up with Find Digital, you can have confidence in collaborating with a multidisciplinary group that possesses not only the fundamental expertise in technical SEO but also remains updated on the most current practical strategies.
Case Studies
Explore the most recent projects we've worked on with our clients.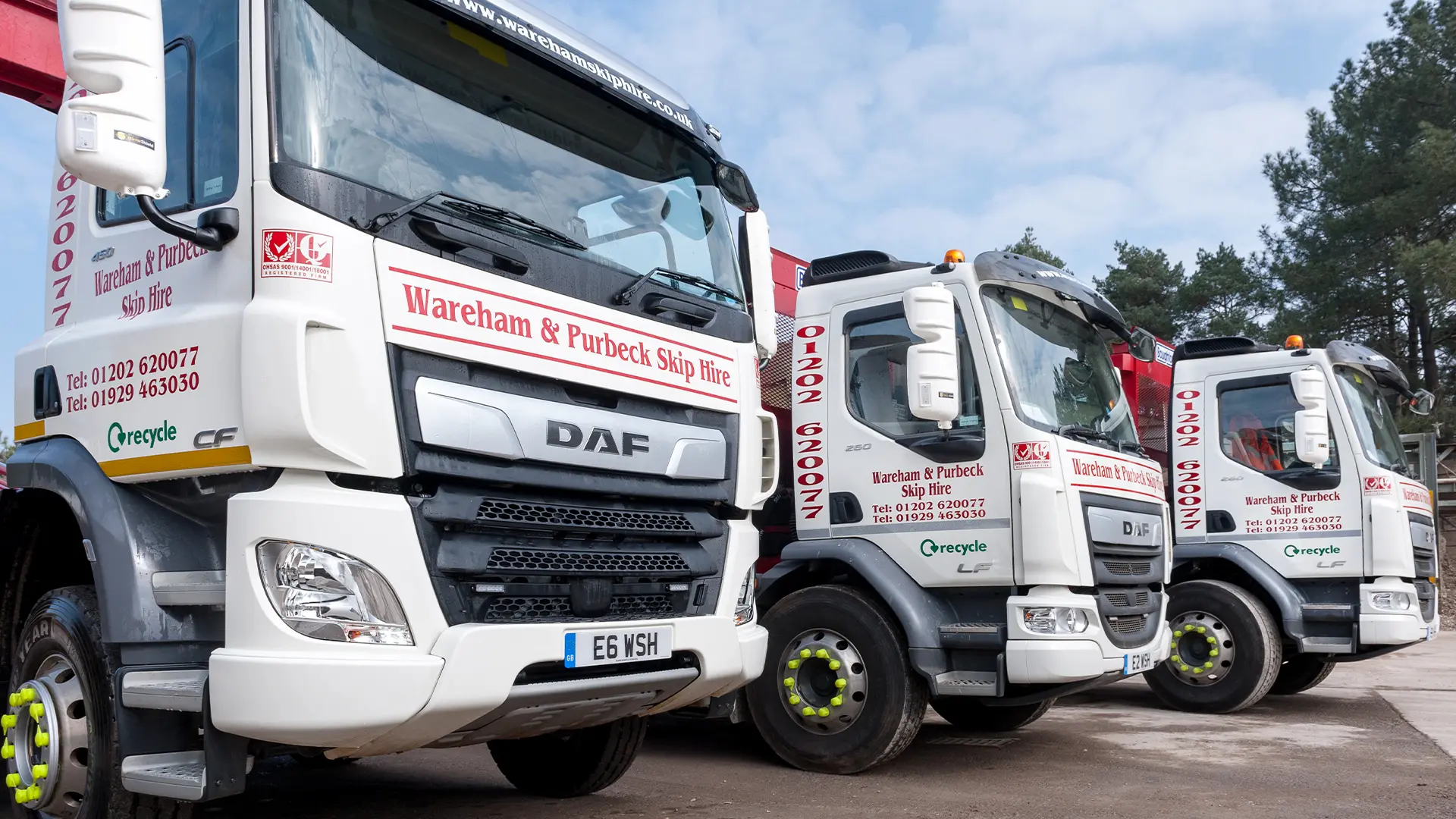 Case Study
Wareham & Purbeck Skip Hire
Bringing Dorset's most loved skip hire business in to the 21st century with a new responsive website.
Case Study
Quantal
Powering next generation cloud hosting with a powerful, lead focused website design and modern rebrand.
Recent review
As a new business owner, I have found the experience with Find Digital very friendly and helpful. Liam has a great telephone manner and is always happy to help no matter what the query or how simple the edit request is.
Why choose us?
We're a local digital agency providing technical SEO services across Hampshire and the surrounding areas. We take pride in the technical SEO services we provide, giving our best to every project worked on.
Fair pricing
We know that keeping costs low and quality high is at the heart of your business. We strive to provide our services at a fair and affordable rate for all businesses.
No hidden fees
Unlike a lot of digital agencies in Hampshire, we're set on being transparent and honest. We let you know of any costs upfront, ensuring you know what your paying for in advance.
Dedicated support
Our team of digital experts are on hand to help you and your Hampshire business, whenever it needs it. Whether its via phone, email or in-person, we are here and ready to help.
Technical SEO encompasses strategies aimed at ensuring search engines, such as Google, can efficiently crawl and index your website. It serves as an overarching term for various on-site SEO practices and ranking factors.

Why is Technical SEO Vital?
Technical SEO plays a pivotal role in search engine optimization. A website lacking strong technical SEO may struggle to gain visibility in organic search rankings. A well-optimized technical foundation is imperative for serious search marketing efforts.

Is Technical SEO Crucial for Ecommerce Websites?
Technical SEO holds immense importance for ecommerce websites, especially those with extensive product catalogs and multiple categories. Key considerations include maximizing crawl equity to ensure Google indexes essential pages on your large site, managing indexation to determine what appears in search results, and addressing errors. Additionally, it's essential to eliminate any technical hindrances that might impede the checkout process for users.

What types of businesses do Find Digital work with?
Find Digital is open to all businesses, no matter their size. We're very lucky to work with a wide range of businesses that are fully flourishing or just starting out. It's this diversity of our portfolio that makes us a seasoned, reliable and forward-thinking digital agency.
Let's work together
We'd love to have a chat about how we can help. Fill out the form and a specialist will get back to you shortly.
"*" indicates required fields