Local SEO Services in Hampshire
Reach More Local Customers On Search
Whether you're a business serving customers locally or a national brand looking to pinpoint customers in particular locations, local SEO is more important than ever.
We're rated great on Trustpilot by our customers
Our local SEO services
We take the confusion out of local SEO, helping you rank above your local competitors.
Map listings
Google, Bing, and similar platforms provide a complimentary business listing, such as Google My Business, enabling you to assert control over your business's virtual storefront within search engine results. It is essential to consistently enhance, maintain, and leverage this resource to capture the audience's attention.
Local NAP citations
Search engines establish trust by assessing the quantity of NAP citations (listings containing your name, address, and phone number on external websites). Boosting the quantity of these listings is an effective strategy for rapidly establishing credibility.
Website optimisations
Enhancing your local SEO involves numerous tasks on your website, spanning from refining your website copy to implementing technical SEO enhancements. Within these tasks, you'll discover ample opportunities to incorporate and emphasize local references, ultimately enhancing your organic local search ranking.
Local Links
Just like conventional SEO, the practice of link building and outreach remains essential for improving rankings, but in this case, it focuses on local websites. It's imperative to encourage other local websites to discuss and link to your site!
Local SEO agency
In today's highly competitive Google landscape, it's imperative to connect with your target audience precisely when and where they need it most. With mobile devices accounting for half of all local searches, it's now more crucial than ever to ensure your business is easily discoverable by customers on the go.
Our expectations have evolved to demand immediate solutions for all our queries, whether it's locating the closest branch of your beloved Japanese restaurant or identifying a reliable local mechanic for that concerning car engine noise.
Our technical SEO services include
Map optimisation
We utilise the latest trend and competitor data to ensure your business is listed high for your relevant search terms. Utilising industry leading software we can keep you ahead of your competitors.
NAP Listings
NAP listings are vital to your businesses local SEO success. Utilising a variety of partner outlets, we can ensure your business information online is accurate, accesisble and correctly placed.
Website optimisation
Working with you, we optimise your business website, utilising carefully crafted content and imagery, ensuring you rank highly for your target search terms in your local area.
On-page SEO
We assess and optimize your site's URLs, titles, metadata, headings, and content to align with current best practices in SEO.
Mobile Usability
While your website may pass Google's mobile-friendliness test, we uncover issues that may go unnoticed by crawlers, such as truncated tables, malfunctioning menus, and distorted images.
Schema / Structured Data
Are you making the most of structured data and rich snippets? If not, we'll provide recommendations and incorporate valuable schema and structured data onto your website.
Does my business need local SEO?
A business needs local SEO to establish a strong online presence within its immediate community and maximize its visibility to local customers. Local SEO is essential for attracting foot traffic to physical stores and restaurants and for ensuring that potential clients can easily find local services through online searches.
By optimizing for local search terms, managing accurate business listings, and cultivating positive online reviews, businesses can significantly boost their chances of appearing in local search results, Google Maps, and mobile "near me" searches.
What's the Difference Between Local SEO and Traditional SEO?
SEO is often employed as a general term to encompass efforts aimed at enhancing organic search rankings. However, it's important to note that the strategies employed to achieve strong local rankings can diverge significantly from those used to elevate organic rankings for national or industry-wide keywords.
Conventional SEO primarily revolves around crucial factors like authority and content, whereas local SEO places its emphasis on trust and the presence of NAP (name, address, and phone number) citations.
Case Studies
Explore the most recent projects we've worked on with our clients.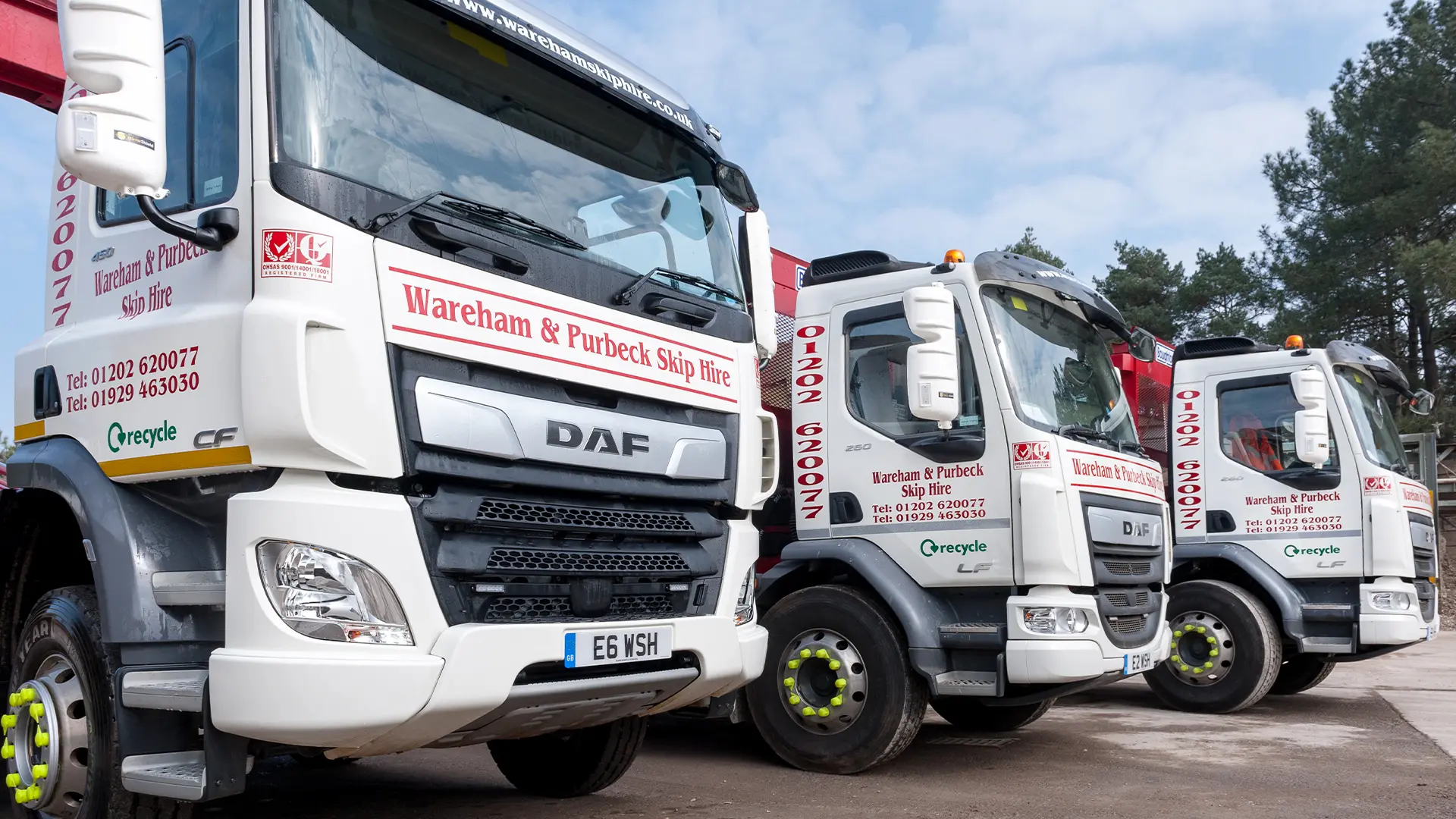 Case Study
Wareham & Purbeck Skip Hire
Bringing Dorset's most loved skip hire business in to the 21st century with a new responsive website.
Case Study
Quantal
Powering next generation cloud hosting with a powerful, lead focused website design and modern rebrand.
Recent review
As a new business owner, I have found the experience with Find Digital very friendly and helpful. Liam has a great telephone manner and is always happy to help no matter what the query or how simple the edit request is.
Why choose us?
We're a local digital agency providing local SEO services across Hampshire and the surrounding areas. We take pride in the SEO services we provide, giving our best to every project worked on.
Fair pricing
We know that keeping costs low and quality high is at the heart of your business. We strive to provide our services at a fair and affordable rate for all businesses.
No hidden fees
Unlike a lot of digital agencies in Hampshire, we're set on being transparent and honest. We let you know of any costs upfront, ensuring you know what your paying for in advance.
Dedicated support
Our team of digital experts are on hand to help you and your Hampshire business, whenever it needs it. Whether its via phone, email or in-person, we are here and ready to help.

What is Local SEO, and why do I need it for my business?
Local SEO (Search Engine Optimization) is a digital marketing strategy that focuses on improving your online visibility for local customers searching for products or services in your area. It helps you appear in local search results, making it easier for potential customers to find and choose your business over competitors.

How long does it take to see results from Local SEO efforts?
he timeline for Local SEO results can vary depending on several factors, such as the competitiveness of your industry, the quality of your website, and the consistency of your SEO efforts. Generally, you can start seeing noticeable improvements in local search rankings within a few months, but it may take six months to a year to achieve significant, long-lasting results.

What are some key components of an effective Local SEO strategy?
An effective Local SEO strategy includes optimizing your Google My Business listing, ensuring NAP (Name, Address, Phone Number) consistency across the web, acquiring high-quality backlinks from local websites, generating positive online reviews, creating locally relevant content, and optimizing your website for local keywords.

Do I need a professional SEO agency to handle my Local SEO?
While some aspects of Local SEO can be managed by business owners, hiring a professional SEO agency with expertise in local search is often recommended. Local SEO involves various technical and strategic elements that require ongoing monitoring and adjustment. An experienced agency can save you time, ensure compliance with search engine guidelines, and deliver more effective results by using industry best practices.
Let's work together
We'd love to have a chat about how we can help. Fill out the form and a specialist will get back to you shortly.
"*" indicates required fields