About Us
Find Digital is a full-service digital agency based in Hampshire, offering digital expertise to businesses up and down the UK.
Your digital partners
We are a progressive digital agency located in Hampshire, dedicated to crafting strategies, digital solutions, and comprehensive online marketing campaigns that drive transformative growth in business performance.
Our proficient team consists of coding enthusiasts, media production experts, algorithm aficionados, analytics gurus, and marketing trailblazers focused on maximizing conversions.
We believe that growth is achieved when an organisation has a defined brand, a clear strategy and is able to deliver exceptional customer experiences. We work with clients to achieve all of these things, through a combination of strategy, creativity and technology that helps drive growth for brands and businesses.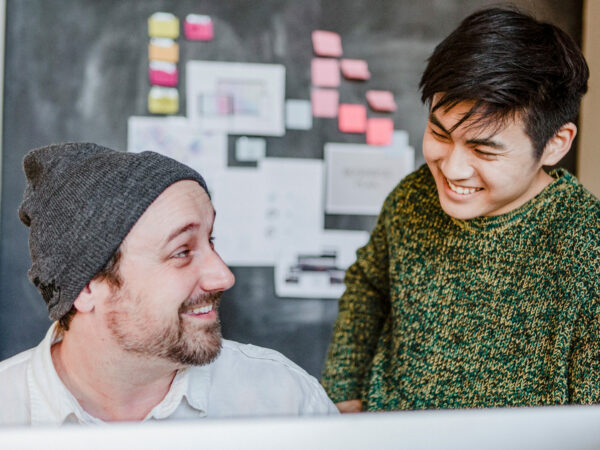 Why choose us?
We know words can't persuade, so here's a little more about why you should choose us.
Fair pricing
We know that keeping costs low and quality high is at the heart of your business. We strive to provide our services at a fair and affordable rate for all businesses.
No hidden fees
Unlike a lot of digital agencies, we're set on being transparent and honest. We let you know of any costs upfront, ensuring you know what your paying for in advance.
Dedicated support
Our team is on hand to help you and your business, whenever it needs it. Whether its via phone, email or in-person, we are here and ready to help you achieve your goals.
Our history
With a rich history and over 10 years of experience, we bring immense value to everyone we work with.
The idea is born
The idea was born, and founders Liam and Leon discussed plans to start a full-service digital agency. The goal? To use our expertise to benefit local businesses.
Our first clients
Powered by word of mouth, we supported local businesses in the Dorset and Hampshire area with their digital requirements. From website design to IT support, we helped a range of businesses increase sales, introduced streamlined IT solutions and more.
Website launched
We launch our fancy new website. Unlike every other digital agency, as a business who takes the lead on innovation, we wanted to be bold, colourful and avoid the common trends of simplicity.
White label solution
With an ever-growing demand, our team launched a white-label solution for agencies. Our white-label solution is designed to give agencies a reliable and affordable outsource option, utilising our powerful tools and team of experts.